Grandparents: Top tips to help you stay fit and healthy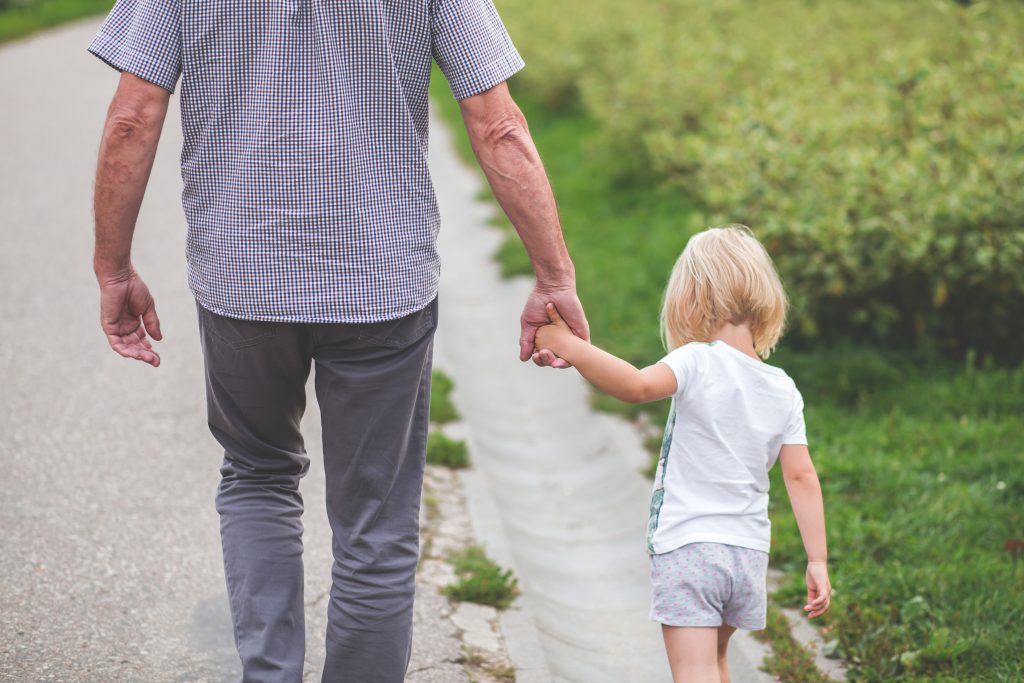 Those of us lucky enough to be grandparents know the importance of our role in bringing up our grandchildren. In fact, most of us see our grandchildren at least once a week. From playing games, going on holiday, babysitting, having treats and imparting words of wisdom, being a grandma or grandpa requires good, healthy energy levels. We've put together some top tips to help you stay healthy and active as a grandparent and reveal the unexpected benefits of doing so.
Eat a healthy diet
As we get older our ability to digest, absorb and metabolise vitamins and minerals decreases. Therefore, it's important that you focus on eating a healthy and balanced diet. For example, you should aim to consume two portions of fish a week, one of which should be oily. Fish contain omega-3 fatty acids which can help to alleviate swollen or tender joints, improve mobility and reduce symptoms of rheumatoid arthritis. Ideally your diet should be varied, contain lots of fruit and vegetables, wholegrains and include fortified food like bread or breakfast cereals which have added minerals and vitamins. This is also a great opportunity to teach your grandchildren about the importance of a balanced diet too. Take a look at these healthy child-friendly recipes for inspiration.
Exercise
Alongside eating a healthy diet, it's also vital that you keep fit and active. You should try and get into a routine to exercise for approximately twenty minutes each day and incorporate different types of exercises. This doesn't mean that you need to run a marathon or go on a long hike, it can be as simple as going for a daily walk or taking your grandchildren to the local park. This helps to ensure that you stay flexible, maintain muscles and have good cardiovascular health.  It can also help to improve balance and strengthen bones, reduces the risk of heart disease and strokes and increases cardiovascular health. If you have limited mobility, there are still plenty of exercises you can do to keep fit. For example., swimming or exercising in water is very beneficial and reduces the risk of joint or muscle discomfort. You could also take your grandchildren swimming too. Other exercises like yoga helps to enhance your range of motion and reduces pain and stiffness. You should always start exercising slowly, gradually build your activity levels and set manageable goals.
Psychological impact
Whilst it's important to stay fit and healthy for your grandchildren, being a grandparent can also have some unexpected health benefits too. For example, a study has found that spending time with grandchildren can improve mental health, lower the risk of depression and boost your social life.
These tips are designed to help you eat properly and stay active. Do you have any top tips to help you stay fit and healthy as a grandparent? Please share your comments with us on our Facebook, Twitter or Instagram.
At Pernaton we support you keeping active, getting outdoors and doing the things you love. Our pain-relieving gel is formulated with completely natural ingredients, supplying your body with essential nutrients to support joint function and relieve pain.
Related Posts