PERNATON® Capsules
Pernaton Capsules are designed for preventive use or for the preparation of sports activities.
100% Natural Perna Extract from New Zealand's Green-lipped Mussel (with a unique cold extraction process)

Contains high-molecular glycosaminoglycans (GAG), valuable omega-3 fatty acids, minerals and amino acids
Vitamin C – contributes to normal collagen formation for normal bone and cartilage

function

Suitable for diabetics
Gluten-free
As a food supplement for adults, take 3 capsules a day. If necessary, the dose can be increased to 6 capsules per day. Do not exceed the recommended daily intake. Capsules should be taken with food.
FREE UK SHIPPING!
£17.95
Pernaton contains the Natural Green-lipped Mussel extract from New Zealand (Original Perna Extract) which contains essential nutrients and building materials for joints, muscles, ligaments and tendons.
As we age, the cartilage that cushions our joints and helps them work smoothly naturally degenerates and overtime, this may lead to inflammation and pain around the joints. However, research indicates Glucosamine, found in Green Lipped Mussel, can help prevent the breakdown of the cartilage and increase fluid that surrounds the joints.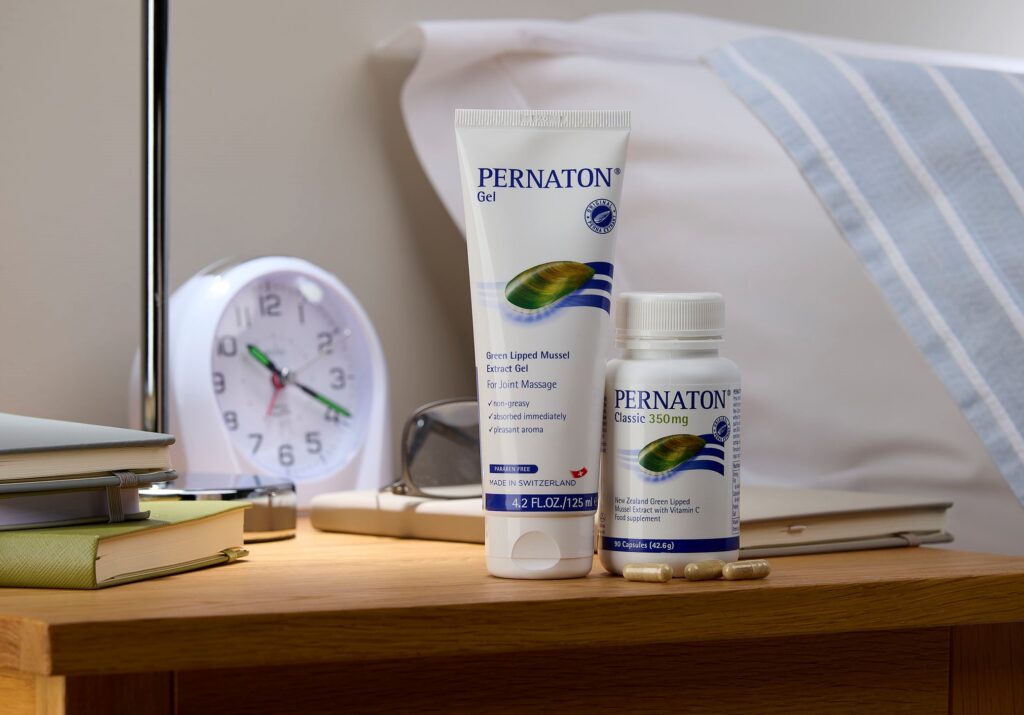 PERNATON® Capsules
After dislodging something in the back of my knee, the pain was excruciating but these capsules have eased the pain considerably. A really good find!

Grace M
PERNATON® Capsules
Pernaton Capsules is a fantastic product that assists with the first stage of dealing with joint/tissue pain.

Lindsay R
PERNATON® Capsules
I've used the Pernaton Capsules and Gel together, and have seen a significant improvement in my condition.

Daniele K
What is Green Lipped Mussel and how is it extracted?
Perna Extract from New Zealand's Green-lipped mussel is a multi-functional and natural product which has significant success in benefiting a number of joint and muscle related problems. Pernaton uses a unique cold extraction process which does not use heat, chemicals or solvents unlike other relief gels. The extract is then freeze dried to ensure quality and purity, before being milled to produce a fine powder extract.
Will this gel help my arthritis?
Many customers have found Pernation Gel to be highly effective for easing arthritis symptoms including inflamation. It helped them take back control of their lives by providing long-lasting ache relief.
What is the difference between Pernaton Gel and Pernaton Gel Forte?
Pernaton Gel cools instantly and is recommended for inflammation and swelling. Pernaton Gel Forte has an intense sensation of warmth and is recommended for warming up and promoting the circulation of the skin.
Does it contain ibuprofen?
No, Pernaton does not contain ibruprofen.
Can I use this gel whilst taking other medication?
Pernaton is compatible with other medications. No reports of relevant interactions are known to date however, we always recommend consulting with your GP before use if taking other medication.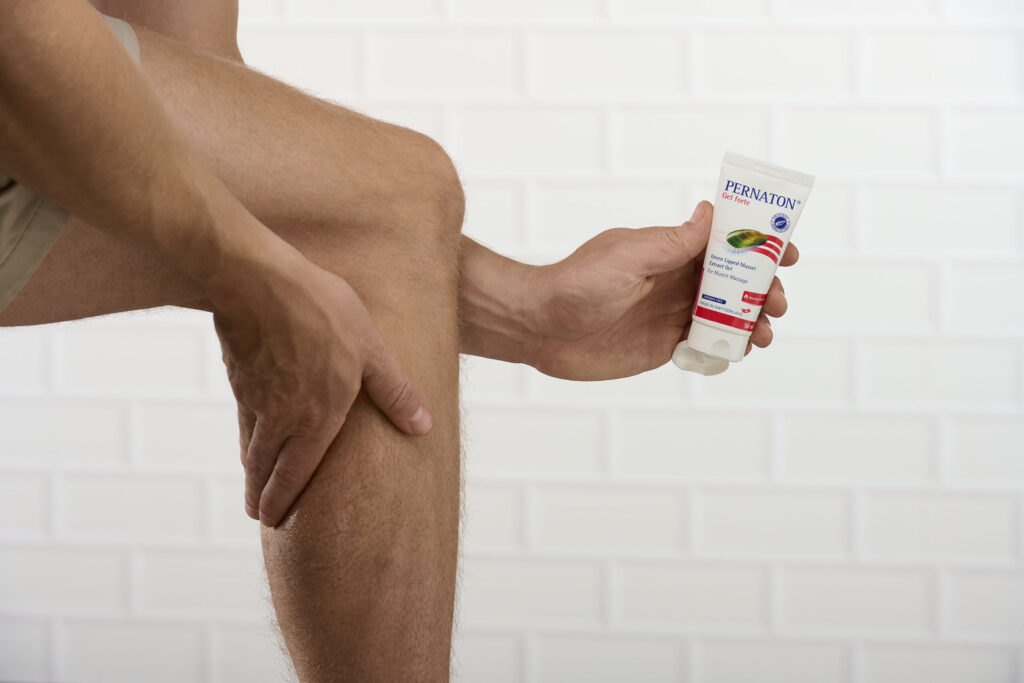 How does PERNATON work?
Find out how our natural ingredients and unique processes give vital support to joints and muscles.