Customer Story: Relieving Fibromyalgia Pain for Morna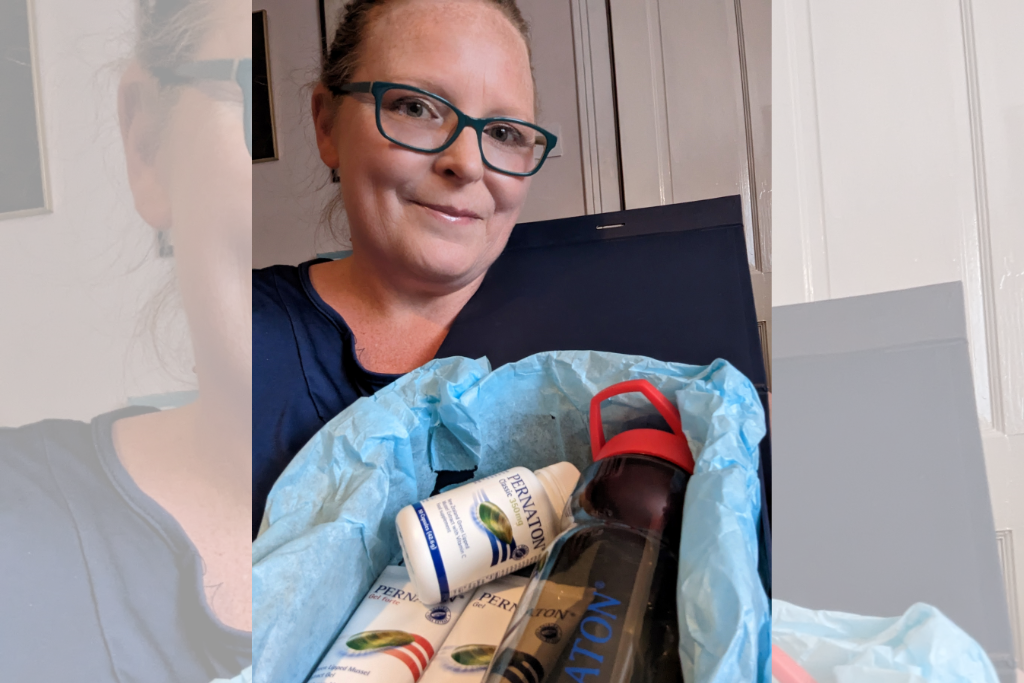 Morna suffers from muscle and joint pain, as well as fibromyalgia pains on her skin, under her skin, in her bones, anywhere and everywhere. These pains range from mild zappy and barbed wire pains to hot sore patches and cold sore areas. After spending thousands of pounds on trying many things, like acupuncture and vitamins, her friend who is chronically ill recommended Pernaton as it helps her with her pains. Morna was willing to try this cream for relieving fibromyalgia pain and she's never looked back.
"It can get rid of my pains immediately."
Morna's experience with other relief products was that they didn't work on her muscles, joints or other pains that well. Plus, they smelt awful and were either too cold or feel too hot.
Morna likes Pernaton Gel Forte as the scent is light enough that it doesn't affect her hypersensitivity issues, like giving her a flare of pain or headaches, which is wonderful. She also likes the Pernaton Gel as it feels nice and cool, the texture feels thick and smooth, but it absorbs and rubs in quickly, leaving no greasy residue.
"My mental health has soared since finding Pernaton. I can have more of a life."
Pernaton has helped Morna both physically and mentally; the mental health aspect was a surprise for her! She can get up and do more things around the house or garden with ease instead of lying in pain. Even though her mobility isn't what it used to be, she uses Pernaton when she feels pain starting so her day isn't lost for hours on end.
One of the most memorable days for Morna was travelling from her home in Scotland down to the south of England by bus to watch her son graduate from the RAF basic training. Pernaton helped her travel with more ease and not being so tired from the pain saved her an extra 3 days of hotel fees.
Knowing she has Pernaton nearby helps calm her anxiety and anticipation of pain when she's out and about. Having the tool on hand for relieving fibromylagia pain means she can go out of the house and travel long distances much more than before.
"I keep telling people it should be available on the NHS because it is that good! It is my wonder cream and it will change your life."
Shop today from Amazon, our website and selected pharmacies.
Related Posts