Customer Story: Relieving Knee Pain for Michael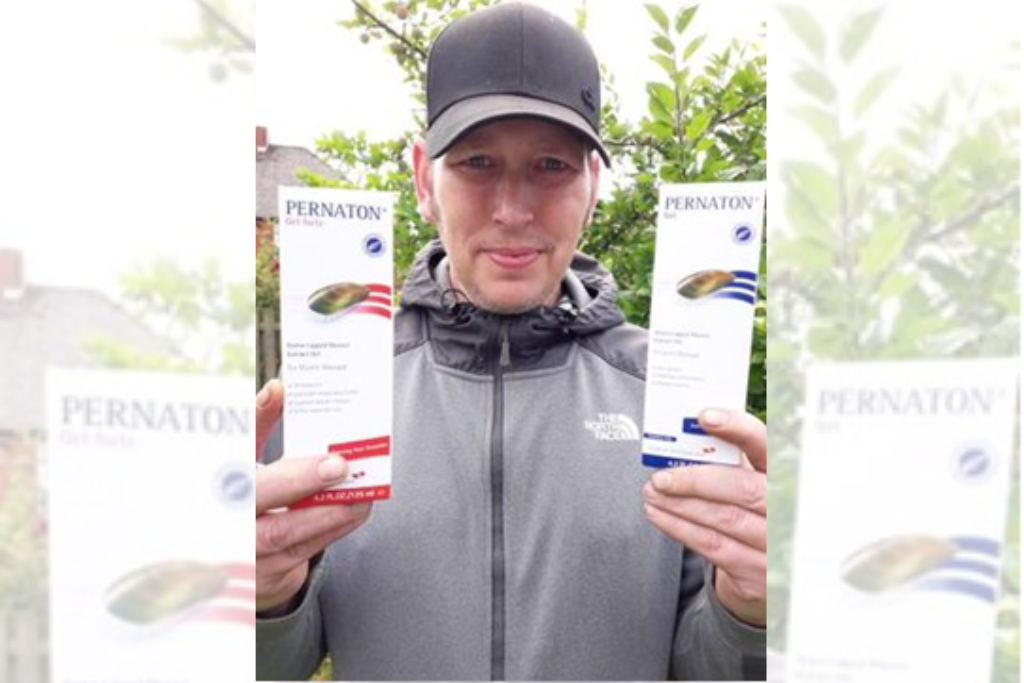 After a bad fall, Michael suffered problems with his knees. He tried every form of pain relief he knew about, from new releases to old remedies, and didn't hold out much hope for anything to relieve his joint pain.
His mother-in-law recommended Pernaton which she used for her backache and gave Michael a sample to try for relieving knee pain. Although he had never heard of this brand before, he trusted his mother-in-law's advice as she regarded Pernaton very highly and all the reviews he had seen online were good, so he was reassured.
From his first application, he knew he had found the perfect remedy.
"Pernaton Gel instantly soothes my swollen knees within seconds of applying."
Michael likes that Pernaton gel has a thick cooling texture which can be easily rubbed in and a small amount goes a really long way. Also, that the minty scent is calming too.
He uses it when he feels he needs it and although he still has bad days, he feels like he can manage them because of Pernaton. The results he has seen from using Pernaton Gel have been astonishing.
"After finding Pernaton, I was able to join in with activities I couldn't do before and my friends noted it was nice to see me out and about again."
Pernaton has helped Michael be able to do so much more than he thought he would be able to do again by relieving knee pain. One of the most memorable days he has had since using the gel is the day he said yes to playing football with his friends and seeing how shocked and happy they were.
His family, more than anything, have noticed a huge difference in him too in regard to being more active with not just them, but overall being far more active now. It's a relief for him knowing he can participate in family get-togethers and not be worried about if they have put enough chairs out so he can sit down with his sore knees.
"My advice to those reading this is give it a try. You may have given up hope of finding a product to help but what have you got to lose by giving it a go?"
Shop today from Holland & Barrett, Superdrug Marketplace, Amazon, our website and selected pharmacies.
Related Posts