Pernaton Sampling Campaign at the Manchester Half Marathon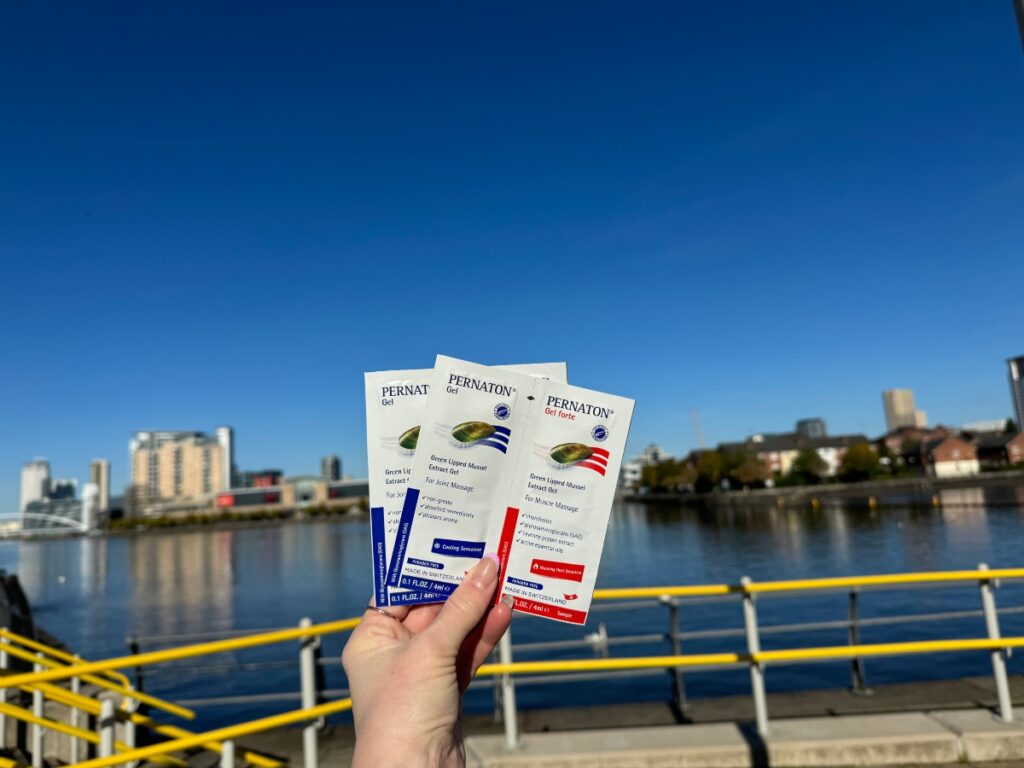 On Sunday 15th October, we sampled Pernaton at one of the UK's favourite running events – the Manchester Half Marathon! Certified by UK Athletics, it's the biggest in the region and aims to truly represent the wonderful people of Manchester.
With 16,500 people attending, sampling at this event provided us a great opportunity to introduce our natural muscle and joint massage gels to runners and support them on the day of the big race. Keep reading to find out how the day went!
Helping runners throughout the race
Our team of 10 brand ambassadors were positioned at the tram stops nearest to the race's start and finish lines, including Old Trafford, Wharfside, and Exchange Quay. This placement ensured that the runners received free samples of Pernaton at crucial points of the day – before and after the race.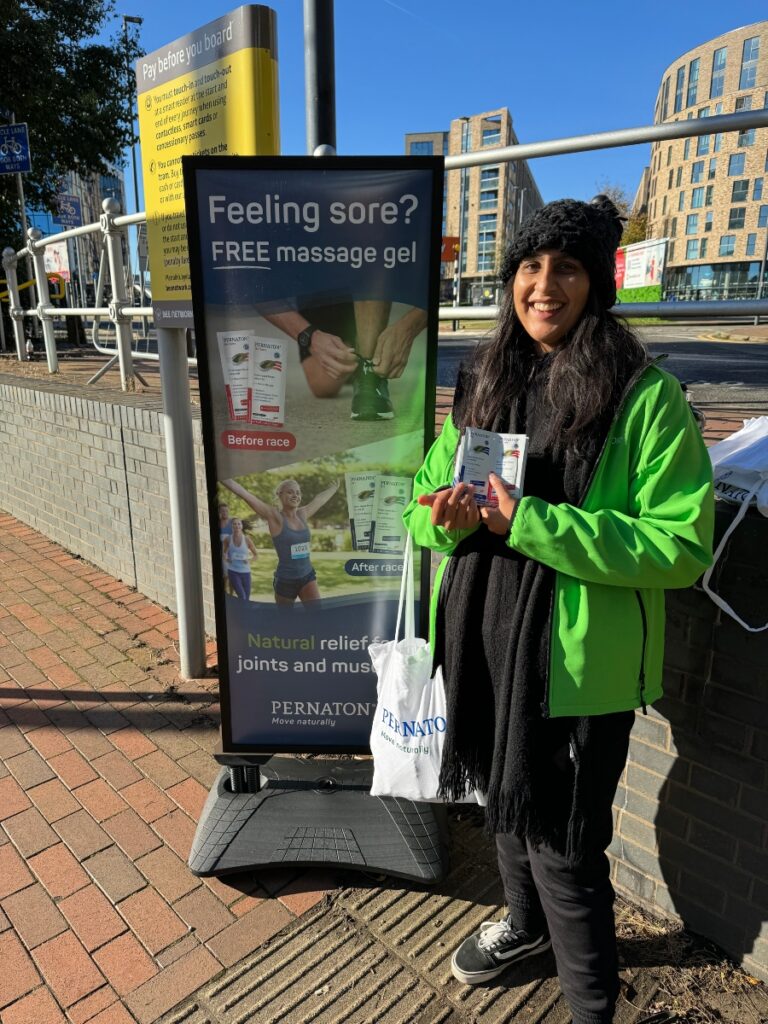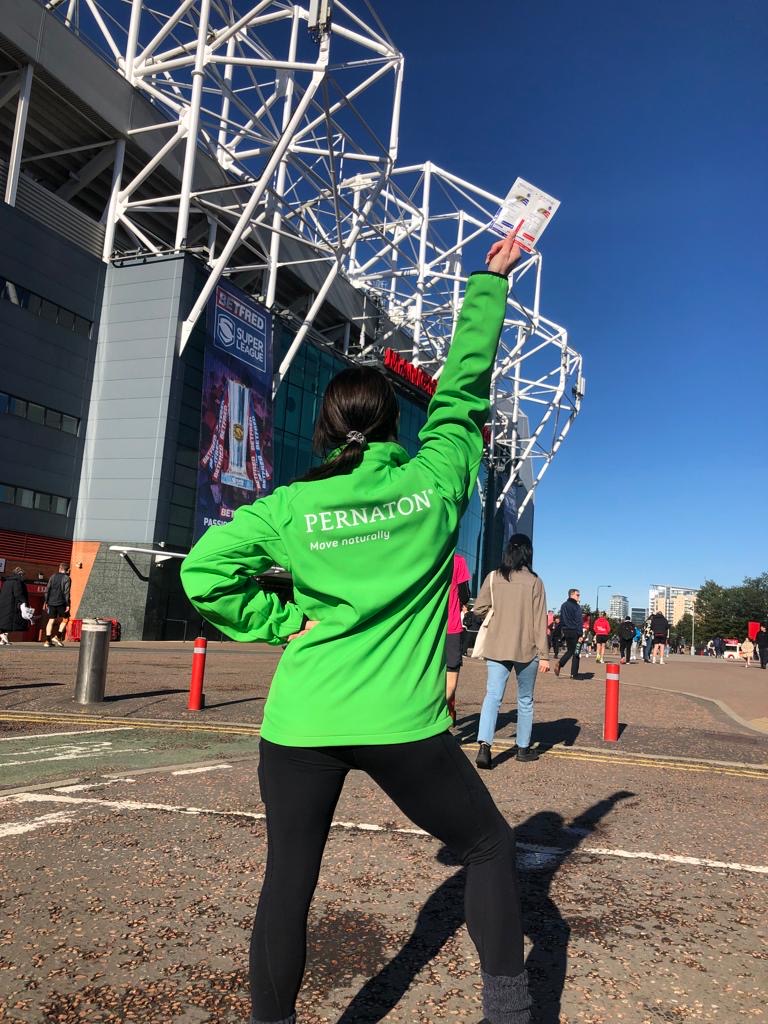 We handed out 15,000 Pernaton samples to the events participants, including a warming gel (Pernaton Gel Forte) for pre-run and a cooling gel (Pernaton Gel) for post-run recovery. Both contain 100% natural Perna Extract from New Zealand's Green-lipped Mussel which helps to relieve aches and reduce inflammation, making Pernaton a brilliant natural product for fitness enthusiasts, runners and those with an active lifestyle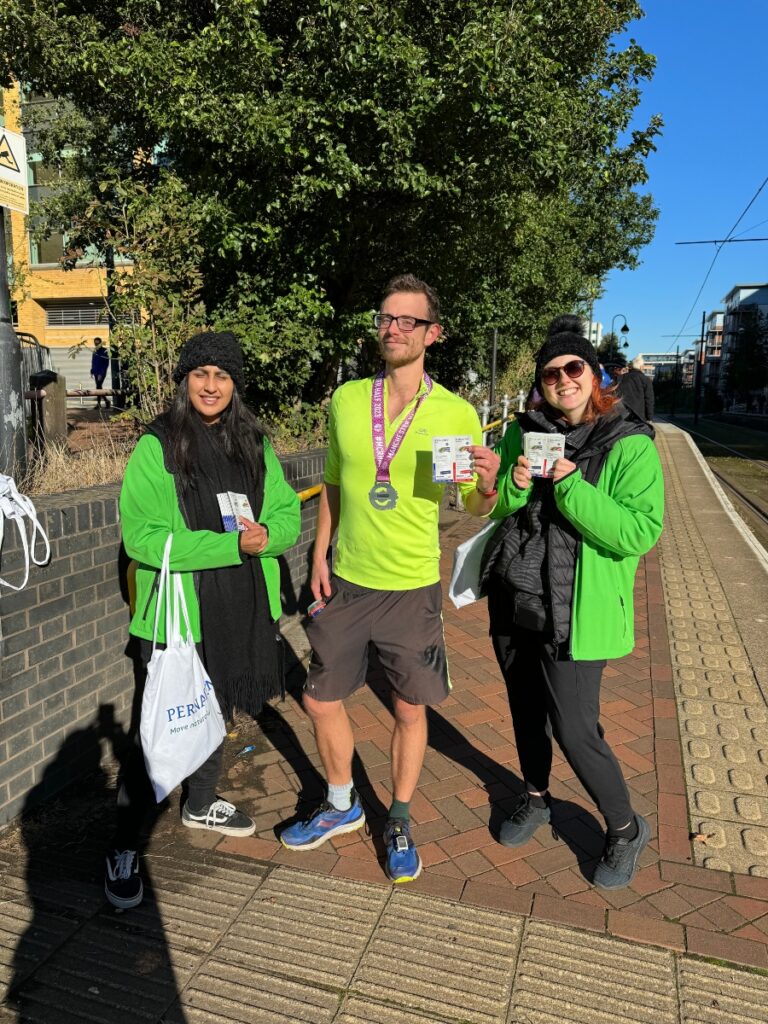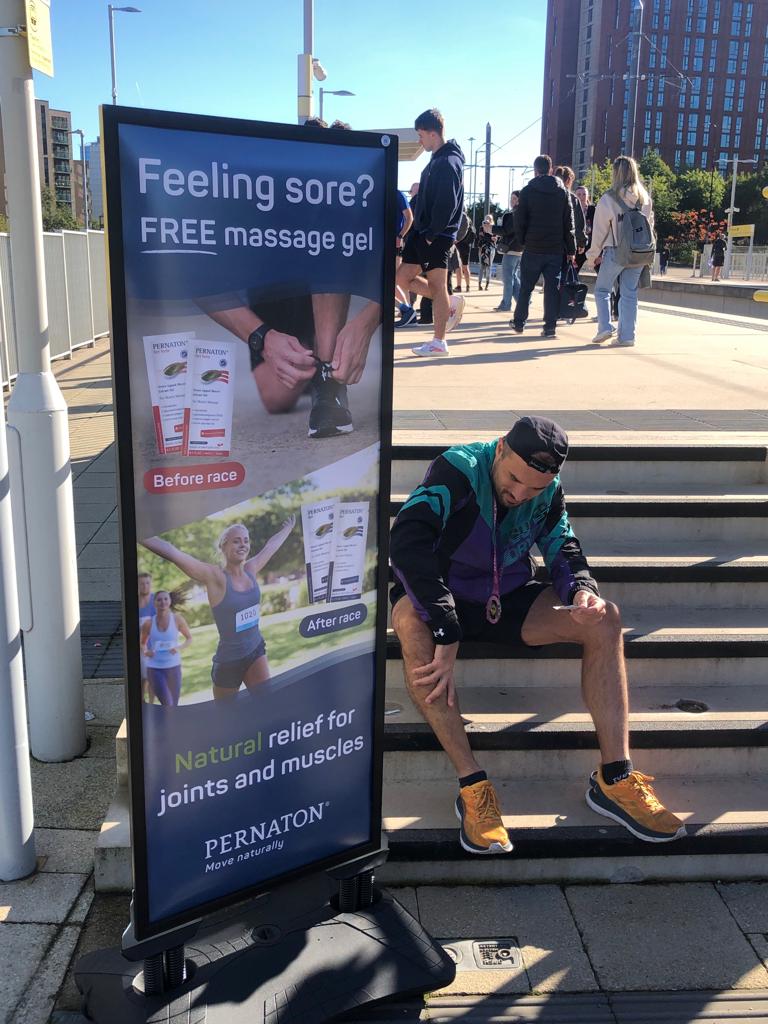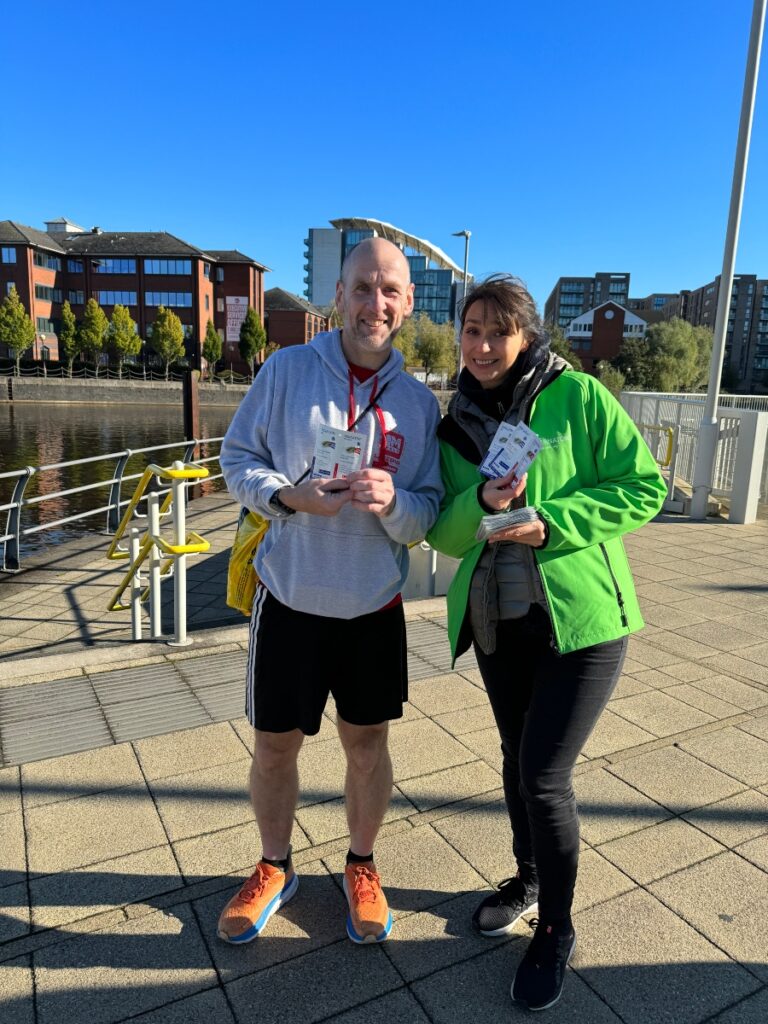 Future Pernaton Campaigns & Events
The event was a great success, and we were thrilled with how well the samples were received! We look forward to building on this success, and continuing to support your muscle and joint health at future events.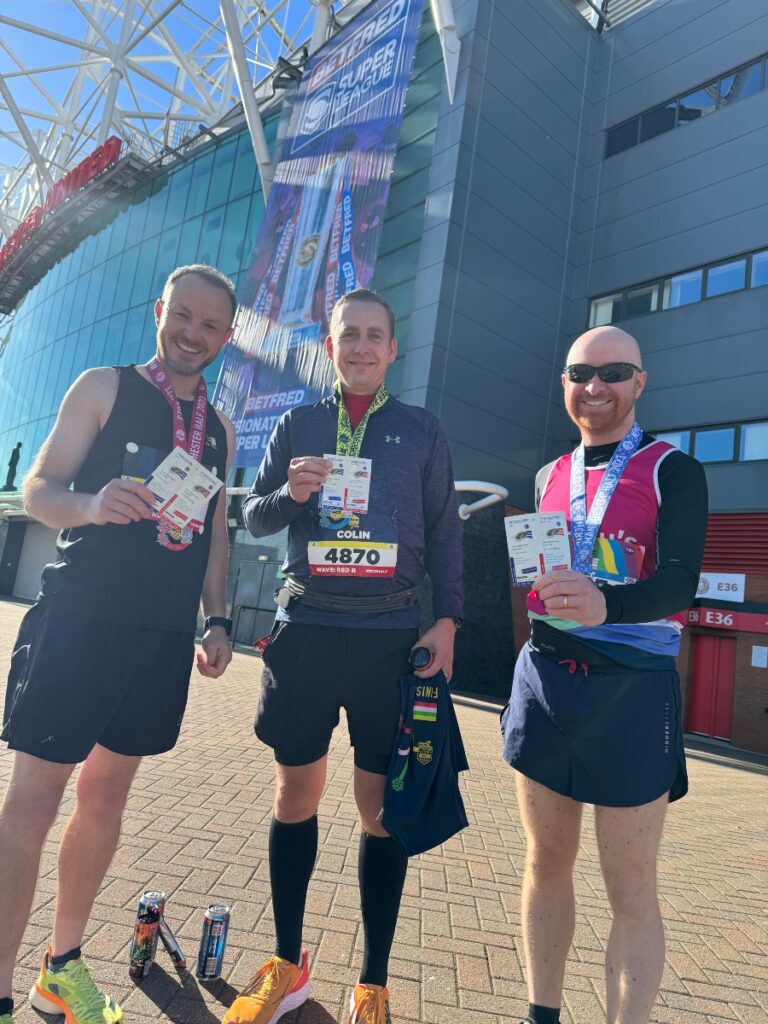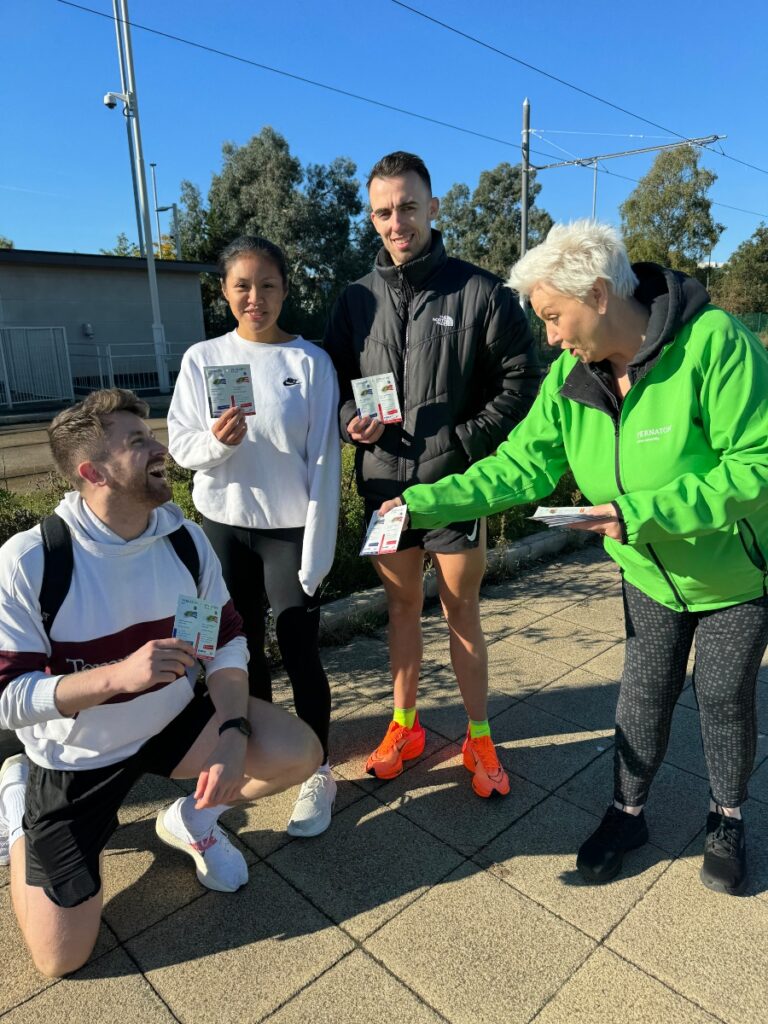 Want to experience the benefits yourself? Click here to purchase our products online today, or here to view our stockists.
Related Posts